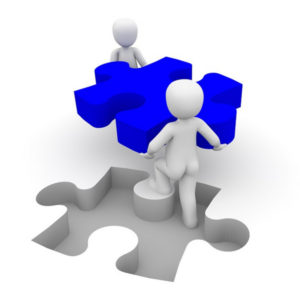 Employee engagement has long been a concern to the U.S. workforce…it is a vital component of employee attraction and retention. Yet, with all the leadership programs targeted to "engage better with employees," there hasn't been a significant shift in relationships.
Add to this the alarm being sounded of various degrees of workplace violence happening…from unchecked incivilities and unprofessionalism leading to bullying to harassment to taunting (cyber or otherwise), leading to behavioral dysfunctions and, ultimately, violence from fist-fights to vengefulness to physical/mental abuse, to homicide. And the connection is…not knowing your people and lack of authentic engagement!
Culture is an outcome – an outcome of all the interactions of people – with each other, with supervision, with management, with the systems and processes they work with and in the carrying out of everyday "norms." How interactions happen, how engagement takes place, and how deep it evolves are all key cogs in the workplace culture wheel – whether it is spinning for Safety, Quality, Morale, Involvement, Sustainability – the very same critical engagement processes need to happen. (Note: The Process Enneagram© is an example of a constructive dialog process used successfully for cultural-based improvement outcomes).
So creating a culture of engagement requires more than completing an annual employee survey and then leaving managers on their own, hoping they will learn something from the survey results that will change the way they manage.
Highly engaged organizations share common practices like these:
They know creating a culture of engagement starts at the top.
All levels of the organization are held accountable.
They communicate openly and consistently.
They hold their managers accountable – not just for their team's measured engagement level, but also for how it relates to their team's overall performance.
They ensure that managers are engaging employees from the first minute of their first day at work. (Members of supervision possess emotional intelligence and are expected to be able to lead, interact with authenticity and caring with individuals and teams.)
They have well-defined, integrated, and comprehensive development programs for leaders and managers (including how to hold the most difficult conversations. And how to lead constructive dialog processes).
They focus on the development of individuals and teams with emphasis on constructive dialog around safety, quality, and the interactions of people to fulfill the business purpose. (This includes organizational assessments and vulnerability assessments for safety and security).
Engagement is a fundamental consideration in their people strategy – and not an annual "check-the-box" activity.
They hold regular, integrated, constructive dialog sessions to lift up the concerns that getting in the way of the team being the best that it can be and to support cooperation and collaboration.
They care about positive co-worker relationships as well as the business outcomes. (Workplace rules, policies, procedures are clear – and well established/communicated/enforced for working within the work environment – for supporting the sustainability of the business as well as the welfare needs of the people. Preventing workplace violence fits here).
They regularly hold team improvement sessions where knotty problems are lifted up and addressed, including process problems, safety problems, quality problems and interactive problems.
Some of these insights are gleaned from Gallup 4/17: The Right Culture; Others come from the experience of R.N.Knowles & Associates in helping Organizations and Teams become the best they can be together.