(Richard N. Knowles & Associates is in alliance with The Workplace Violence Prevention Institute. Accordingly, it is appropriate to lift up how Workplace Violence and Safety are related.)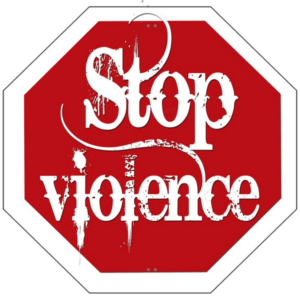 Violence at work is a growing problem. Shootings are becoming one of the leading causes of workplace deaths. Many organizations are having the local law enforcement people come in and do active shooter programs. This is a start. Preventing workplace violence has several aspects and becoming aware of how vulnerable your workplace may be, requires a physical-safety and psychological-safety assessment. These problems just don't happen overnight in most cases. When someone is struggling with a serious problem at home or at work and have to just keep it to themselves, they get more and more lonely and resentful. If they are subjected to bullying and harassment things get bad, quickly. Stuff can build up to a tragedy. (How well do your supervisors know their people?)
Most of the time when these incidents are investigated, co-workers say that they knew the person was not right, having a problem and being isolated. They often report that they were concerned enough about the person that they tried to avoid them and stay away.
In many organizations where the information should be flowing up and down, the organizations are restricted or blocked, and top management knows only about 10% of what is happening on the shop floor. Information flows need to open up so that critical information is shared and acted upon. A powerful way to open up the flow of information is for the top people to get out of their offices, walk around their facilities and talk with the people. The managers can encourage people to look out for each other and help each other. Talking together, listening to each other, learning together is an effective way for the organization to build the psychological safety where it is okay for people to talk together, learn together and help each other better.
Looking out for each other, helping each other, talking together, listening and learning are keys to improving both the physical and psychological safety in our organizations.
Richard Knowles and Associates has a workable dialog process to help leaders and their teams, organizations, hold the difficult conversations that need to be held around preventing workplace violence. There is a process available that is easily integrated into the day-to-day workplace. It is not enough to prevent hiring the bad "hire," nor is it enough to prevent promoting into supervision the bad "supervisor" where incivilities beget harassment which can beget taunting which can beget all sorts of dysfunctional, hurtful behaviors, and which can create hostile workplaces and breeding grounds for more severe violent behaviors. With a strong, comprehensive, positive workplace violence prevention program, tragedies can be prevented – hostile workplaces can become civil workplaces. Understanding workplace violence prevention means leaders need to look at both the physical safety/security side and the psychological safety side of one's business, organization and teams. Call us 716-622-6467 to learn more or send me an email.