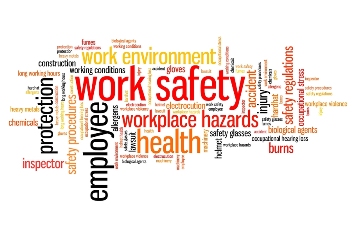 Todd Conklin works with companies to help them recover and begin to heal after they have experienced a fatality in their workforce. He has come up with a different, creative way to look why the number of fatalities at work has remained at about 4,700 people a year for a number of years. Our programs of focusing on accident prevention have significantly reduced the total number of recordable injuries, but they have not had much impact on reducing the number of fatalities.
In our work, we normally plan to do the job well and prevent an injury or incident. We do training on how to do the particular piece of work. But, for most of our work, we hardly do anything to look at what can kill a person, consider the things that will prevent the fatality, and discuss the ways a person can recover from the situation when it happens. In work, like a confined space entry, which we all know can be deadly, we do everything well most of the time. But in most other tasks, the training is less demanding and the things that can kill someone are often over-looked.
Here are three questions he suggests that we talk together about before doing a job:
What hazards do you encounter that have the potential to seriously injure or kill you?
When your work goes bad what keeps you from getting injured or killed?
Are these enough?
It will take some time to discuss these fully, so please create the space and the trust in the workday so these discussions can take place.
The people actually doing the work are usually in the best position to have the intimate knowledge required to go deep enough.
Todd's book, Workplace Fatalities: Failure to Predict: A New Safety Discussion on Fatality and Serious Event Reduction, is available from Amazon.